Slideshow
Other top rated products
4.4 star rating
93 Reviews
Grounding sleep mat
Review by Marlene T. on 24 Apr 2020
review stating Grounding sleep mat
It arrived quickly. I really like it, after I sewed the connector in place. I still need to check it to be certain it is still connected.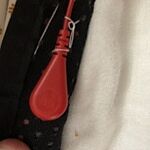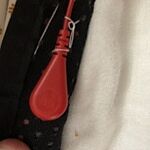 Comments by Store Owner on Review by Marlene T. on 24 Apr 2020
Thanks for the review! Your snap connector should be fixed securely in place. If this is not the case, please contact customer service for a replacement cord
help@earthing.com
or
888.223.8454
The ground connection is not durable
Review by William S. on 26 May 2020
review stating The ground connection is not durable
You need to create a better connection to the grounding cable. I wove a copper wire through the mat near the connection for a more durable ground.
Large grounding mat
Review by Albert K. on 22 May 2020
review stating Large grounding mat
Hello I did receive my order pretty fast and installed it the same day. I'm sensitive to energy and I felt that buzzing energy creep up my body the minute I connected the cable to ground. The following day was great ! I did not spend 2 1/2 hrs stretching as I usually do, I spent only 15 mn instead. My lower back muscles were soft, light, no pain and I slept really well which I haven't have for a while. Just a note for you, I'm slowly recovering from a spinal injury (surgery to remove clot in my spine at T10) grounding helps me be more fluent in my gate and bringing more energy on top of physical therapy I have been doing on my own at home due to social distancing. I have recommended everyone to add grounding as an adjunct to their present therapy or just a must to benefit better health, it pays off, don't procrastinate owning or reclaiming your health with grounding it really works ! Don't wait for others to approve or make the decision for you about your health take charge of your own.
The pics I show are the day before going to bed and the following morning after.
Comments by Store Owner on Review by Albert K. on 22 May 2020
We are so glad to hear this, thank you for sharing. Happy grounding!
Amazing
Review by Daphne T. on 18 May 2020
review stating Amazing
I am very happy with my purchase the very first week I saw a change in my sleep pattern. I slept better and felt rested and refreshed in the morning. My digestion has improved and I am so glad that I purchased your product. I recommended it to everyone I Know. Thank you!
Comments by Store Owner on Review by Daphne T. on 18 May 2020
KATHLEEN S.
5 star rating
ground therapy sleep mat kit
Review by KATHLEEN S. on 29 Apr 2020
review stating ground therapy sleep mat kit
I'm very aware that this mat does not move about because it is secured at each corner and I don't need to make any adjustments during sleep like I would if using the single mat which I have had. It's a keeper!
Comments by Store Owner on Review by KATHLEEN S. on 29 Apr 2020
Thank you! Happy grounding!
Q: I got the bed mat as a gift. Can I put a sheet over this and have it still work effectively?
A: Yes, the Earth's energy is transferred best when your bare skin is in contact with the pad, can also be used with a fitted sheet. It just takes several minutes to make the connection.

We suggest one thin breathable layer like a Cotton.
Q: I have a mattress with coils. Will the metal from the coils interfere with the grounding mat? And can I use it on top of a fitted sheet?
A: The coils in your mattress will not interfere with the grounded sleep mat whatsoever. Yes, it may be placed either over or under your fitted sheet.
Q: There was a comment," Slowed or stopped my snoring" from a user of the mat. Just curious how or why this helped. Thanks.
Q: Can I still wear pajama's and a fitted sheet over it and still get the benefits?
A: Direct skin contact is best. A fitted sheet will still allow the grounding connection to be made as long as it is 100% cotton or other natural fiber, just no synthetics or blends. Keep your pajamas thin and natural fiber also to avoid separating your body from the ground energy, and we recommend purchasing a continuity checker to ensure the benefits are being received through multiple layers.
Q: Hi! Will the Large fit on a size King bed?
A: Hello,

Yes, the large sleep mat will fit a king sized bed and will cover about 2/3 of the surface area of the mattress. We recommend to place across the width (vs. length) for the most comfortable fit.