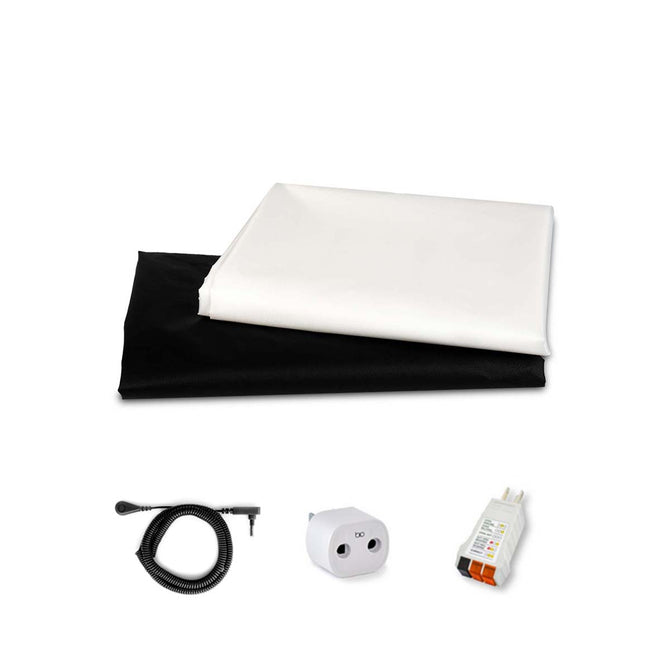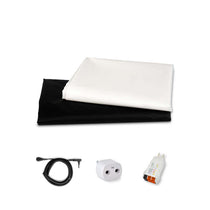 Earthing Elite® Pet Bed Cover Kit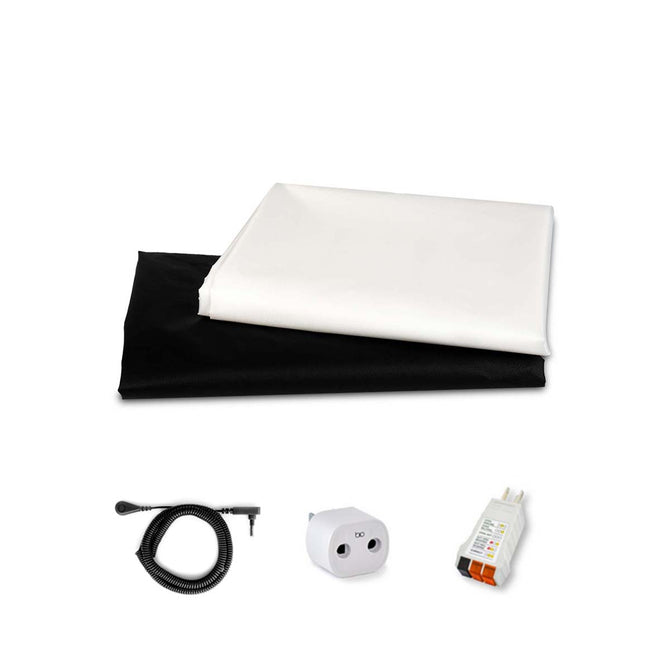 Connect your pets back to the Earth while they're spending time indoors relaxing or sleeping.

Does your pet already have a favorite bed, pillow, or blanket? Simply slide it into the Pet Bed Cover, zip it up, and your pet can be grounded while still enjoying their preferred comfy spot. If your pet doesn't have a favorite bed, stuff this Pet Bed Cover with any cozy material you like!
Free shipping within the U.S.
90-Day Return Policy
1-Year Manufacturer Warranty
SSL Encryption
Description
COVER MATERIAL

The Pet Bed Cover is made from our proprietary Earthing Elite™ material which is the result of 20 years of research and development. This naturally antimicrobial, fluid-resistant, stain-resistant cover is safe and effective at grounding your pets. It's 100% conductive and very durable.
The grounded Pet Bed Cover has a smooth side for your pet to relax on and a non-skid, self-ventilating mesh bottom. The entire cover is designed to withstand the normal wear-and-tear of indoor pets.
How it Works
SET UP INSTRUCTIONS

First: Test Your Wall Outlet For Ground.

Plug the Earthing U.S. Outlet Checker (included) into your 3 prong U.S. wall outlet.
2 AMBER LIGHTS ILLUMINATED (center light and right side light) = Grounded outlet. You are ready to go to the second step.
Any OTHER LIGHT COMBINATIONS = Outlet is NOT properly grounded. Try testing another outlet. If that outlet doesn't work, then you will need to use an Earthing Ground Rod to connect to the earth.
Second: Plug In The Earthing U.S. Safety Adapter.

Push the U.S. Safety Adapter (included) into your grounded wall outlet.
Third: Connect The Earthing Coil Cord

Firmly push one end of the Coil Cord into the U.S. Safety Adapter. Snap the other end of the Coil Cord onto the Earthing Pet Bed Cover. (The metal cord connector can be found on the inside of the black cover, close to the zipper.)
Fourth: Fill the Earthing Pet Bed Liner and Cover.

Put your pet's favorite bed, blanket, or pillow into the Pet Bed liner. 
Place the filled liner into the Pet Bed Cover and zip it up.
Place your Pet Bed on the floor in the area where your pet likes to relax and sleep. (The smooth side faces up, the textured side faces down.) 
Your pet must make direct contact with the Pet Bed, so please do not put a sheet or blanket over the Pet Bed for your pet to lie on top of.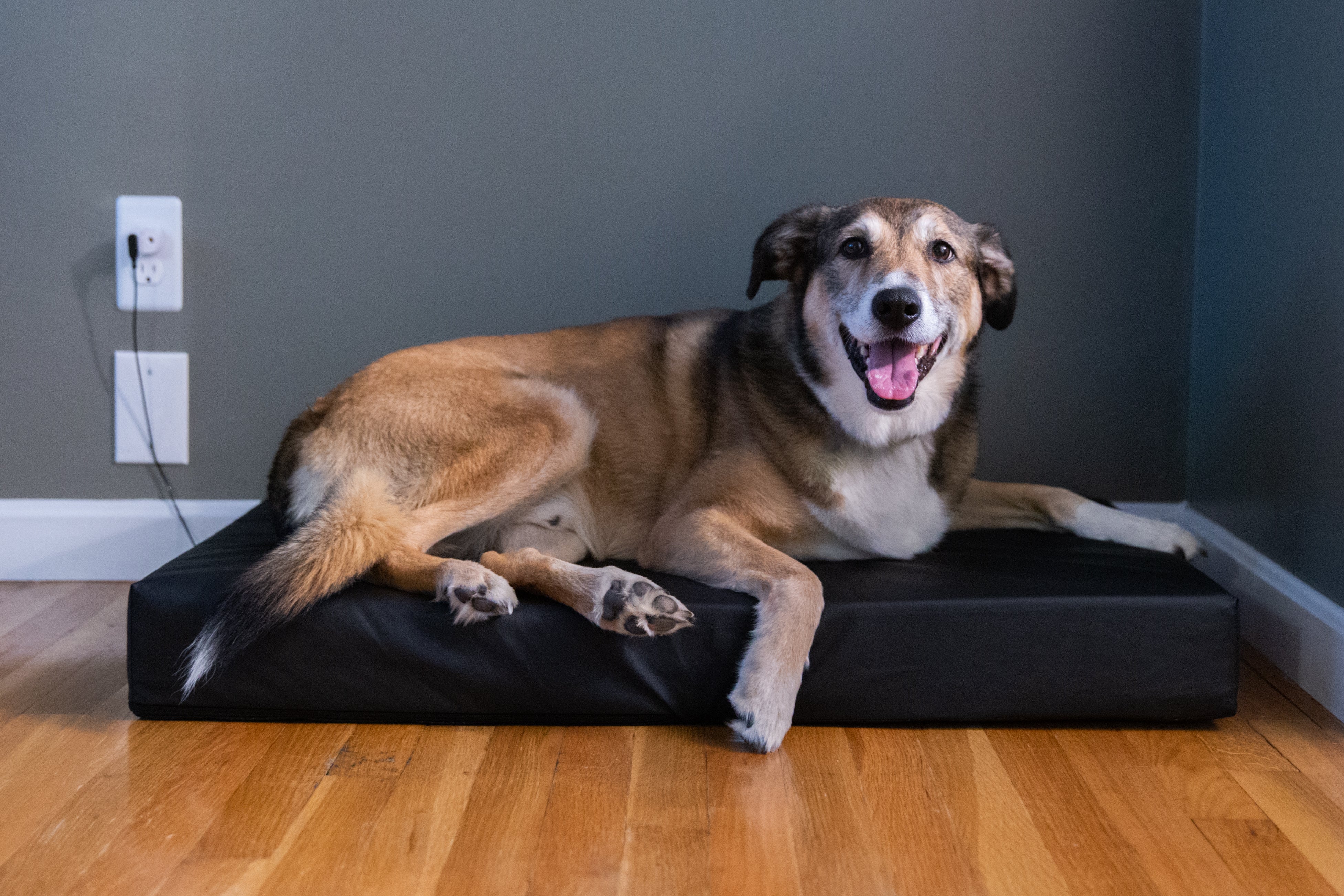 CLEANING

Easy to clean with a damp cloth with soap and water. 
You may use any other pet-friendly cleaning product that does not contain bleach, whiteners, oxidizers, or essential oils. 
Hand wash only. 
Air dry only.