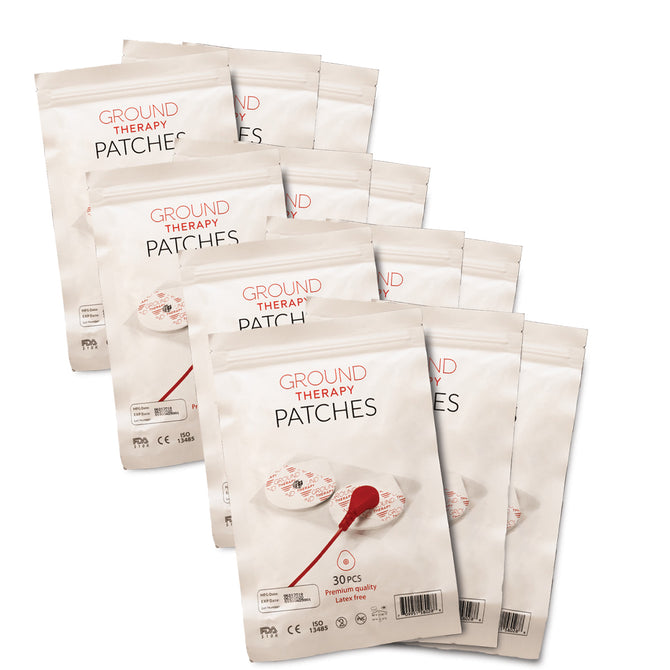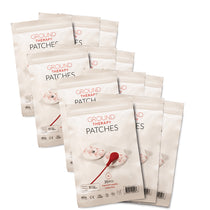 Ground Therapy Patches (360)
$89.00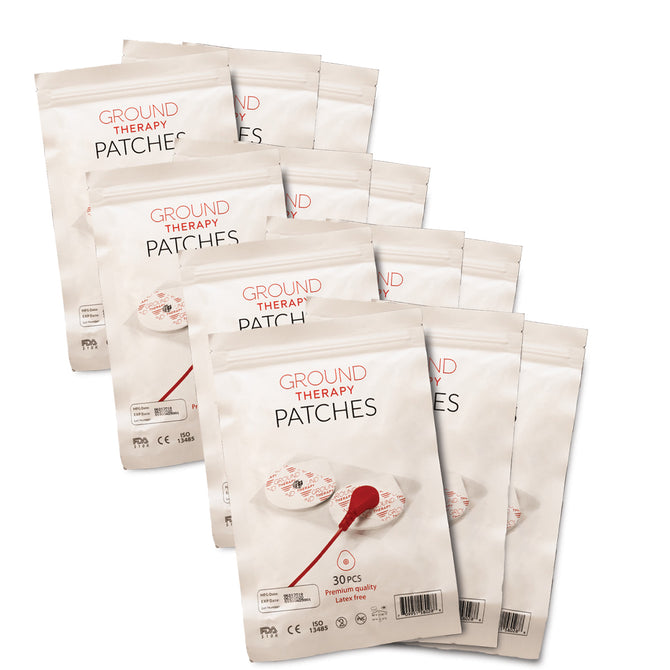 Please Note: These are Replacement Patches Only and do NOT include Earthing cords or Earthing accessories. Sit, relax, stretch, work, and sleep while wearing the Earthing Patches. They deliver electrons straight to the area you need them most.
Free shipping within the U.S.
90-Day Return Policy
1-Year Manufacturer Warranty
SSL Encryption
Description
Instructions For Use: 

Attach 1-2 Earthing Patches to your body using the Coil Cords from your Earthing Patch Kit or other Earthing products.
Peel and securely stick the Earthing Patch anywhere on your body, avoiding hair and other sensitive areas.
If you don't have a specific area on your body that you'd like to target the earth's electrons, then apply the patch to the sole of your feet or to the palm of your hand.
Patches may be reused if the adhesive is in tact. This will vary from person to person.
Ground Therapy Patches (360) Includes:
12 pouches of 30 patches each.