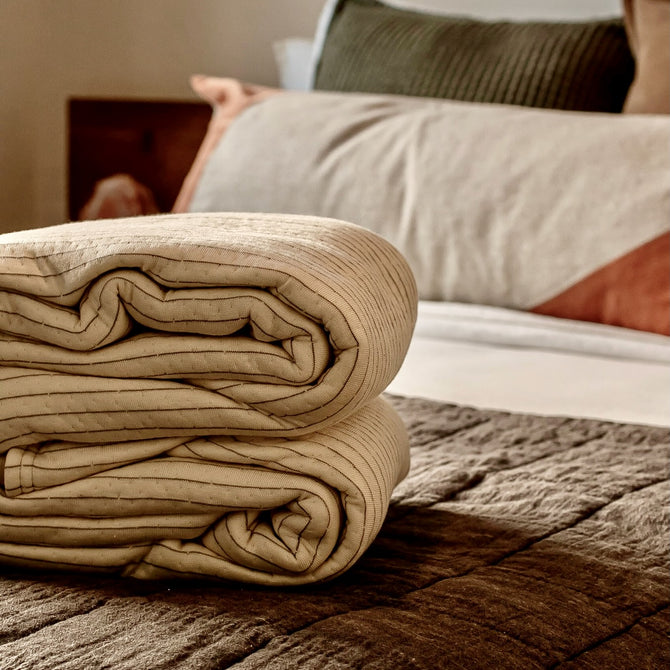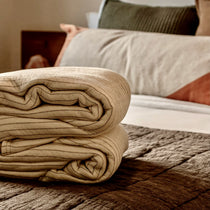 Earthing Throw Kit
$159.00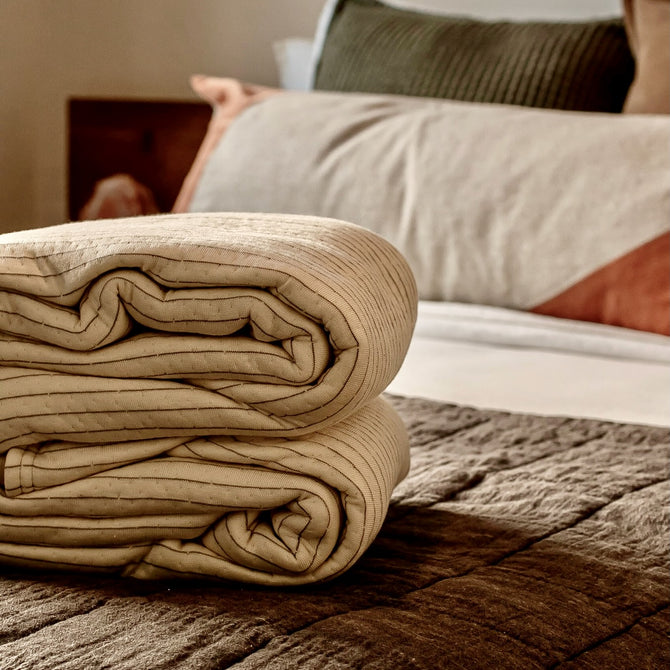 The Earthing Throw is a plush cotton conductive blanket to wrap you in grounded comfort. 

Please Note: Only touching the side with the silver threads will ground you.
Free shipping within the U.S.
90-Day Return Policy
1-Year Manufacturer Warranty
SSL Encryption
1 Earthing Throw (Dimensions: 44"x68")
1 Coil Cord
1 U.S. Outlet Checker
1 U.S. Safety Adapter
*If you live outside the United States, please visit our Accessories page and add an Outlet Checker and Safety Adapter for your specific country to your order AND/OR add a Ground Rod to your order.
Care Instructions

It is good to wash your Earthing® product. It will not be harmed by washing, in fact it is beneficial. Washing in warm water strips body sweat and natural skin oils from the silver keeping it conductive.

Do's

Wash a minimum of 2x per month or weekly
Wash in a washing machine
Wash with warm water, approximately 105 degrees Fahrenheit (40 celsius).
Dry in a dryer on low or line dry
Dont's

Don't wash with bleach or fabric softeners
Don't use whitening detergents, oxi-detergents OR detergents with oils like lavender or coconut oil
Don't use dryer sheet fabric softeners
Don't apply lotions or body oils before bed
It is advised to wait one hour to use the product after applying lotion to the skin. Iron using low heat.